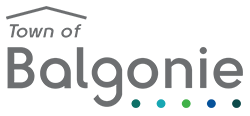 The Town of Balgonie will be holding a By-Election for the office of Mayor on October 25, 2023. The successful candidate will complete the remainder of the term for the vacancy in the Office of Mayor until the next General Municipal Election to be held on November 13, 2024.
The local government makes decisions regarding local matters and services that the Town provides. The Town Council sets the budget for services such as administration, protective services, public works, development, environment, recreation, water and sewer, etc.
If you are interested in running for Town Council, information can be found by following this link: https://www.saskatchewan.ca/government/municipal-administration/elections/running-for-municipal-office
Candidate information packages are now available at the Town Office and on the Town's website. Nomination forms will need to be submitted no later than 4:00 p.m. on September 20, 2023.
You may run for the Office of Municipal Council if:
You attain the full age of 18 years on or before Election Day;
At the time you submit your nomination papers, you are a Canadian Citizen and have resided in Balgonie for at least three consecutive months immediately preceding the date on which nomination papers are submitted and are in Saskatchewan for at least six months immediately preceding the date on which nomination papers are submitted; and
Are not disqualified by The Local Government Election Act, 2015 or any other Act from holding the office for which you are a candidate.
You may not run for the office of Municipal Council if:
You are a Judge of any Court;
You are an Auditor or Solicitor of the Municipality.
If you or anyone you know is eligible to run for Town Council, please contact our staff at 306-771-2284 to obtain a candidate's package which obtains information about the role.
Mail-in Voting:
Bylaw 452/2023 permits residents to mail in their ballots. Anyone who is eligible to vote in the Town of Balgonie's Municipal Election may register to vote by mail in ballot. Form R and Form C are to be completed and sent to the Returning Officer at the Town of Balgonie Office (D-129 Railway Street East) prior to 4:00 p.m. on October 6, 2023. Eligible Voters in the Town of Balgonie are able to choose to register to vote in this manner. Mail-in Ballot kits will be provided prior to Election Day.
---