The Town of Balgonie will be accepting offers to purchase on a
2013 Schulte SDX -117 Snow blower
Sealed bids will be accepted up to 4:00 p.m. on Thursday, July 21, 2022. The Town of Balgonie Council will review the offers at the July 25, 2022 meeting to decide the successful bidder.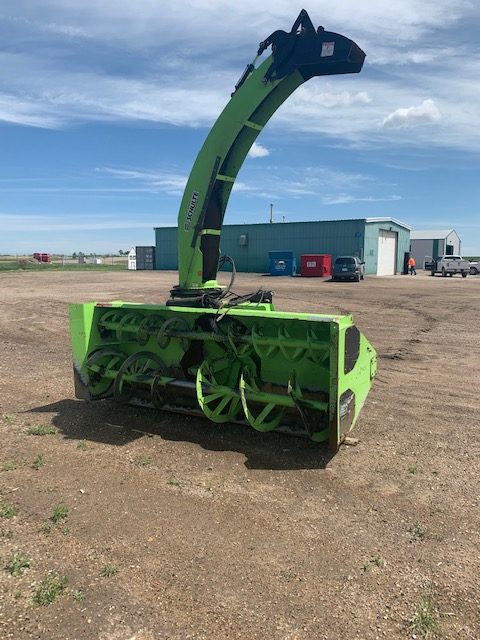 A viewing of the unit can be arranged from June 28, 2022 to July 21, 2022 in the Town of Balgonie maintenance yard Monday and Friday between the hours of 8:00 a.m. and 4:30 p.m.
The Town of Balgonie reserves the right to reject any and all bids on this unit.
Description:
2013 Schulte Snow Blower
SDX -117 Weight 25161bs, Working width 1 1 7″ ,Height of cut 45-1/2″, Fan Diameter Auger Diameter 14″, Bottom Auger Diameter 23″, Fan Speed(at rated PTO speed) 540 RPM, Auger speed(at Rated PTO speed) 185 RPM, Horsepower Requirement 140-200HP, Tractor PTO Speed 1000 RPM, 3-Point Hitch-Lifting Capacity 25161bs
Please submit sealed bids to the Town of Balgonie no later then 4.p.m. on Thursday, July 21, 2022.
Sealed bids should be clearly labelled:
Snow Blower Bid
c/o Town Superintendent
Town of Balgonie
Box 310
Balgonie, SK
S0G 0E0
---