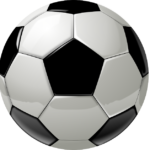 Outdoor soccer registration will be open online at www.balgoniesoccer.com March 1 to 31.
The 2019 Outdoor season begins in late April and ends in late June (Approximately 16 games for U06 to U19, 10 games for U04).
All games are on weekdays except for the season ending tournament which will be played over a weekend in late June.
4U 4 & Under – 2015/2016
6U 6 & Under – 2013/2014
8U 8 & Under – 2011/2012
10U 10 & Under – 2009/2010
12U 12 & Under – 2007/2008
14U 14 & Under – 2005/2006
19U 15 – 19 INC 2000/01/02/03/04
4U – Once a week – $35
6U/8U/10U – Bi-weekly – $70
12U/14U/19U – Bi-weekly – $95