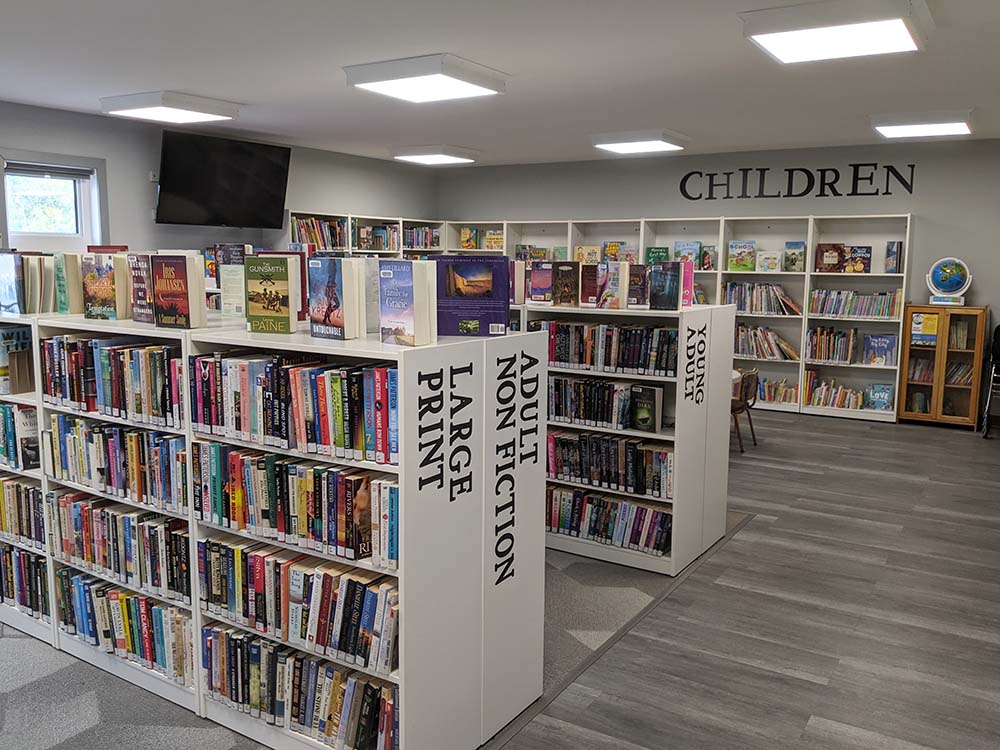 Library Hours
Sunday CLOSED
Monday 2:30 p.m. – 7:00 p.m.
Tuesday 2:30 p.m. – 7:00 p.m.
Wednesday 9:00 a.m. – 12:30 p.m. and 1:00 p.m. – 5:00 p.m.
Thursday 2:30 p.m. – 7:00 p.m.
Friday 1:00 p.m. – 5:00 p.m.
Saturday CLOSED
Contact
129 S Railway St E
PO Box 389
Balgonie, SK S0G 0E0
306.771.2332
balgonie@southeast.lib.sk.ca
http://www.southeast.lib.sk.ca/
Preschool Storytime
If you have preschool aged children, join us on Wednesday Mornings at 10:00 for a story and a craft. If you have a special story or craft that you would like to share with us, please let the librarian know.
Public Access Computers
The Balgonie Library has two public access computers that are available for one hour bookings. These computers are free to use for all patrons who have a library card. If you do not have a library card, you can get one for free at the library. We also have two printers available for use. The cost for printing is 25 cents per page for black and white and 50 cents per page for colour. Please call the library to reserve your computer time.
Outreach Program
This service is offered to people who are unable to leave their homes to visit the Library. The Library requests that the patron register with the Library and a valid reason given for the service. The Library will arrange for a staff member or a volunteer to deliver the material to the patron's home. If the Seniors' home requests this service, an entire block of books can be left at the home for the patrons to browse through at their leisure. All patrons require a current library card.
Balgonie Garage Sale
The Balgonie Library hosts the Annual Community Garage Sale on the 1st Saturday in June.
InterLibrary Loans
Did you know that you can access the Southeast Regional Library online from any computer with an internet connection? Placing a hold on that Bestseller that you wanted to read is as easy as a few clicks of the mouse and waiting for a phone call?
Just stop by the Balgonie Branch Library to be set up with a PIN number for your library card. Then check out the web site at www.southeast.lib.sk.ca and you can search the entire Southeast library collection by a number of different ways such as by author, title, subject, etc. Clicking on a title will give you more information such as how long the waiting list is for that item. Placing a hold is simple. After you have found an item you would like, hit "request item", you will be asked for you library card number and PIN. From there you will go to a page where it asks you where you would like to pick up the item – from the box select "Balgonie" and hit request. Now all you have to do is wait for a phone call that the item is in at the Balgonie Branch waiting for you to pick it up!
You can also renew titles that you have out on your card from the same site. Just go to the My Account section to see the items you have out, renew items and see the items you have requested, but have not received yet.
The library is always looking for new programming ideas and suggestions.
If you have any comments or suggestions about how we can serve you better, let us know at the library.