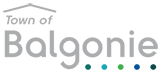 TOWN OF BALGONIE EMPLOYMENT OPPORTUNITY
OFFICE ASSISTANT
The Town of Balgonie is accepting applications for the position for Office Assistant from 28-35 hours per
week.

Office Assistant Qualifications / Skills:
Basic office skills
Written and verbal communication skills
Microsoft Office software skills
Keyboard, word processing, and publisher skills
Dependability and professionalism
Attention to detail
Administrative writing and reporting skills
Municipal experience – knowledge of Munisoft would be an asset
Positive attitude and willingness to work alongside other Staff, Council Members and Ratepayers
This position offers a Pension Plan. A Benefit package and a Group Health plan is offered after probation period is complete. The wage, depending on experience, will start at $22.00/hour. A Criminal Record Check will be required upon employment.
Please submit your resume on or before October 14, 2021 stating experience, education, qualifications,and references to the address below.
Town of Balgonie
Box 310
Balgonie, SK S0G 0E0
Fax: 306-771-2289
Email: townofbalgonie@sasktel.net
ALL APPLICANTS ARE APPRECIATED; HOWEVER, ONLY THOSE SELECTED, WILL BE CONTACTED.
---