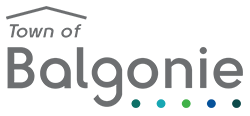 Due to the recent COVID-19 pandemic and until further notice the Town of Balgonie councillors will attend the upcoming council meetings electronically, or in person, while keeping with the current physical distancing requirements.
As per legislation the public is able to attend council meetings, though current restrictions on meeting sizes due to the Public Health Emergency has made attendance more challenging.
Members of the public, who wish to attend the meetings, are asked to attend the meetings remotely via GoToMeeting or telephone. Please contact the Town of Balgonie at 306-771-2284 or email townofbalgonie@sasktel.net prior to the meeting to discuss available options on how to attend the meeting.