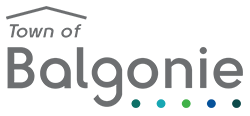 PUBLIC NOTICE
TOWN OF BALGONIE
NOTICE OF DISCRETIONARY USE APPLICATION
Pursuant to Section 55 of The Planning and Development Act, 2007, the Council of the Town of Balgonie gives notice that a discretionary application has been received, the details are as follows:
Discretionary Use Permit: Pharmacy Addition to an Existing Building
Land Location:
302 Griffin Road W., Balgonie, Saskatchewan
Lot 3, Block 35, Plan 86R66072
Intended Discretionary Use: To add an addition on to an existing building to be used as a pharmacy. Under the Town of Balgonie's zoning bylaw, "medical, dental, and other health care offices and clinics or health services" are considered a discretionary use in the High Profile Commercial Industrial (HPC) District.
PUBLIC HEARING:
Council will hold a public hearing to receive submissions on the proposed Discretionary Use Application on August 17, 2020 at 7:00 p.m. at the Balgonie Multiplex, 1045 Hwy #364. Council will also consider written submissions received at the hearing or delivered to the undersigned at the municipal office before the hearing. For further information, please contact the Municipal Office at 306-771-2284.
Issued at the Town of Balgonie, this 23rd day of July, 2020.
Signed, Karen Craigie, Administrator
---