Please take note of the arena map. We ask that once you have sanitized that you follow the arrows to the designated areas.
Thank you.
Public Skating Times
Tuesday 3:30 – 4:45pm
Thursday 3:30 – 4:45pm
Sunday 12:30 – 1:45pm
Stick and Puck
Monday 3:30 – 4:45pm
Wednesday 3:30 – 4:30pm
Friday 3:30 – 4:45pm
Public skating on Sundays may be cancelled due to tournaments. Helmets must be worn at all time for all shinny players!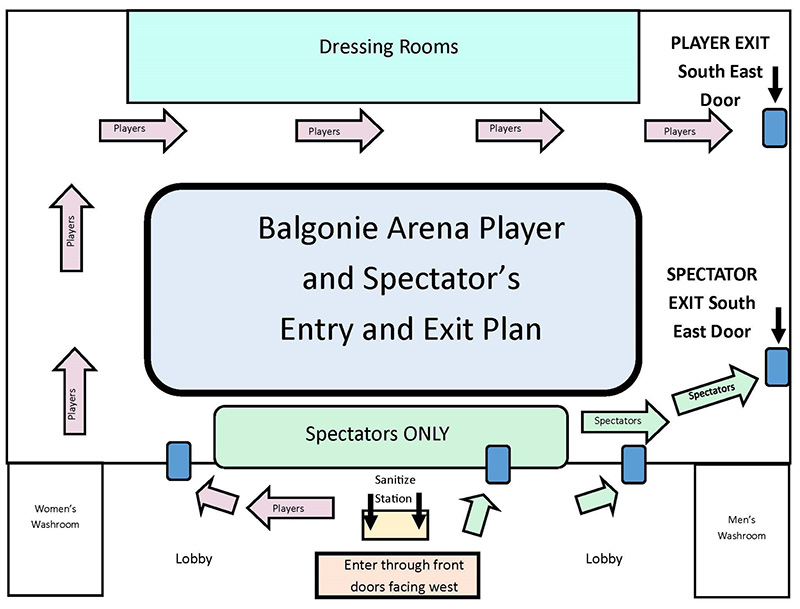 ---