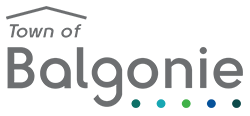 Town Council recently passed a Bylaw which will permit residents to mail in their ballots for the upcoming Municipal Elections. Eligible voters will have the option to register to vote by Mail-in Ballot.
If you are eligible to vote in the Municipal Election and wish to vote by this method, you may fill out Form 'R' and Form 'C' and send the forms to the Returning Officer at the Town of Balgonie office 129 Railway Street prior to October 9th, 2020 at 4:00 p.m.
Voters who register to vote by Mail–in Ballot will not be eligible to vote at the Election Day Poll or the Advance Poll.
Mail-In Ballot kits will be provided to the registered voters prior to election day.
---