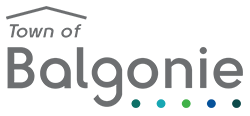 The Town of Balgonie is accepting applications for a term administrative office position from May 2022 to September 2023.
This position will be 35 hours per week and the employee will be expected to work Monday to Friday from 9:00 a.m. to 12:00 p.m. and 1:00 p.m. to 5:00 p.m.
Minimum Qualifications/Skills:
Basic office skills;
Strong keyboard, written and verbal communication skills;
Experience in Microsoft programs such as Office, Word, Excel and Outlook;
Dependability and professionalism;
Attention to detail;
Administrative writing and reporting skills;
Ability to organize and prioritize work, and meet deadlines while maintaining a high degree of accuracy;
Positive attitude and willingness to work alongside other Staff, Council Members and Ratepayers;
Municipal experience would be an asset – knowledge of MuniSoft, Bylaw interpretation, project management, grant applications, providing information to ratepayers regarding bylaws and regulations, etc.
The wage is to be negotiated dependent on previous municipal experience or education in Local Government Authority.
Please submit your cover letter, resume and references on or before March 31, 2022 stating experience, education, and qualifications to the address below.
Town of Balgonie
PO Box 310
Balgonie, SK S0G 0E0
E-mail: townofbalgonie@sasktel.net
Fax: 306-771-2899
All applications are appreciated; however, only those selected for an interview will be contacted.
Term Administrative Office Position Poster
---